Art, culture, country & people
Our hotel at the Falkner Promenade Merano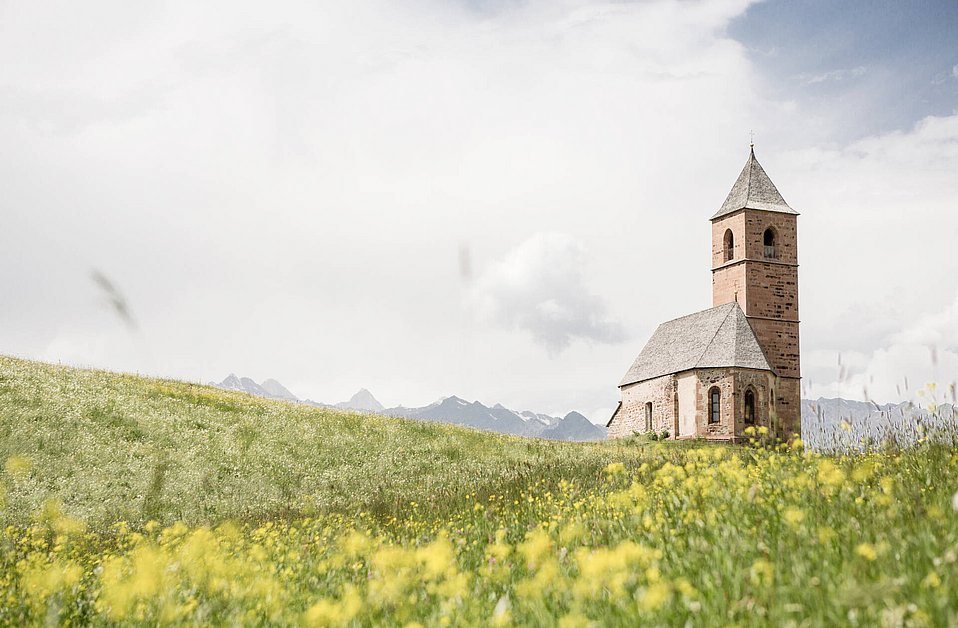 "Well, it's not as old as we are," Eve smiles.
Nevertheless, the time-honoured Castel Tirolo looks back on several centuries of history. So do many other religious and secular buildings around Tirolo. And in addition to the rich historical heritage, the region offers many other cultural highlights that cannot be missed. Some of them are very easy to reach from our hotel at the Falkner Promenade, Merano. You might also want to join the locals at one of the traditional, music or sports events and get to know South Tyrol and its people a little better.
Request your holiday
Seeing-worth & experience-worth highlights around Tirolo
Built in the 12th century, this prestigious historical building gave its name to its surrounding area. Honouring its reputation as a distinctive monument, the castle hosts a wealth of art-historical collection to marvel at and is also the seat of the South Tyrolean Museum of Culture and Provincial History. Embark into a journey into the past.
People like to celebrate in South Tyrol. With music, dance, plenty of culinary specialities and, of course, wine. Thus you can regularly experience traditional local customs very close to our hotel at the Falkner Promenade. Savour the wine and many South Tyrolean delicacies at tastings or festivals.
event calendar
All along the hiking trails, surrounded by vines and apple trees, you will also find several beautiful churches worth a visit. You can also take a detour to the picturesque Brunnenburg castle and visit the Agricultural Museum of South Tyrol or observe the exceptional farm animals living here. Animal lovers will also be delighted to visit the Bird Rescue Center, where you can admire these graceful animals during birds of prey demonstrations.
At home in paradise
We love our Paradies, the surrounding nature and people living here. Which is why we are so happy to share these riches with you and also inspire you with the South Tyrolean way of life.