Recreational break with stunning views
Activity hotel with pool, Tirolo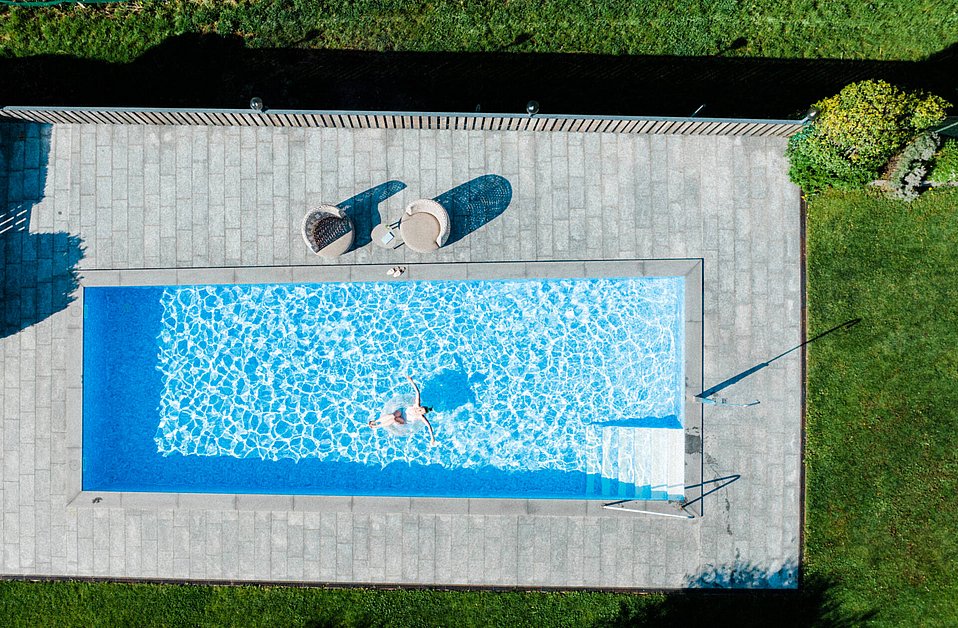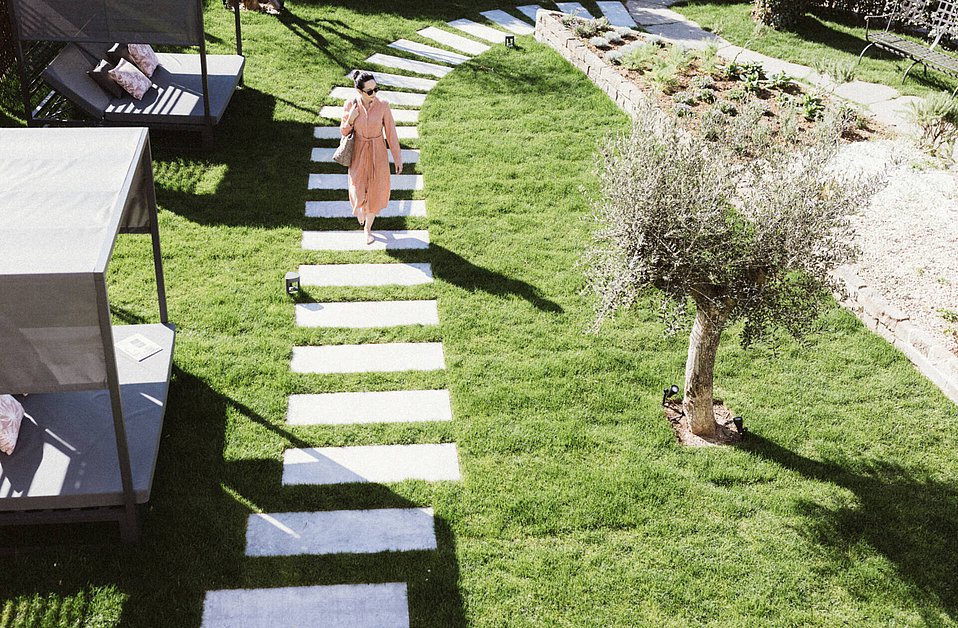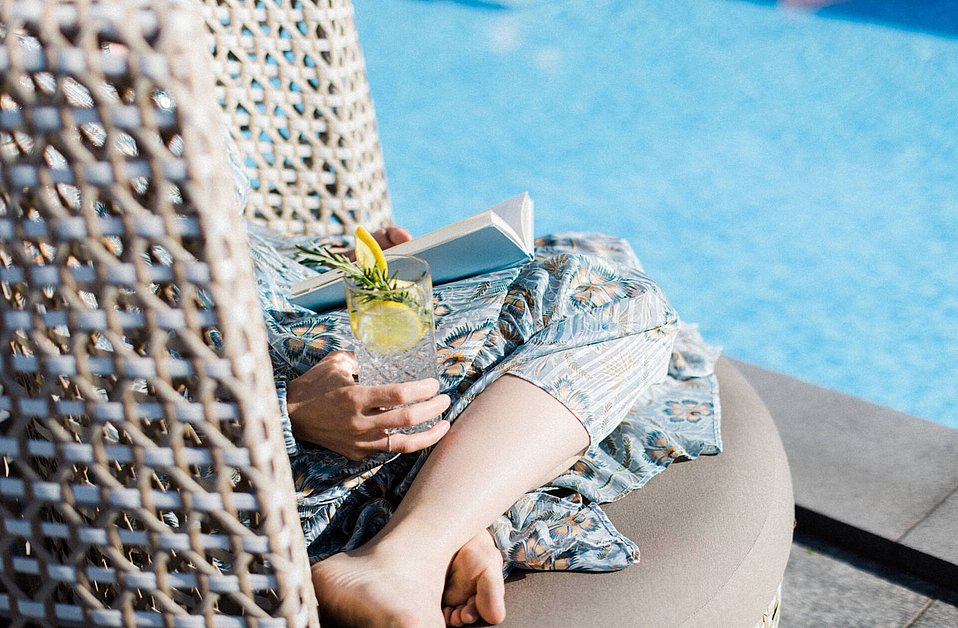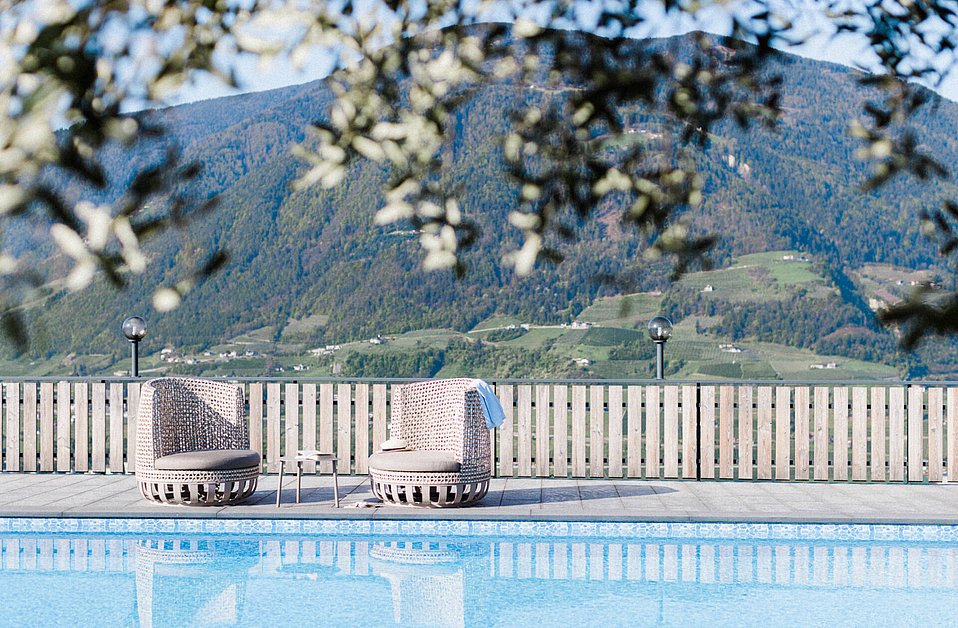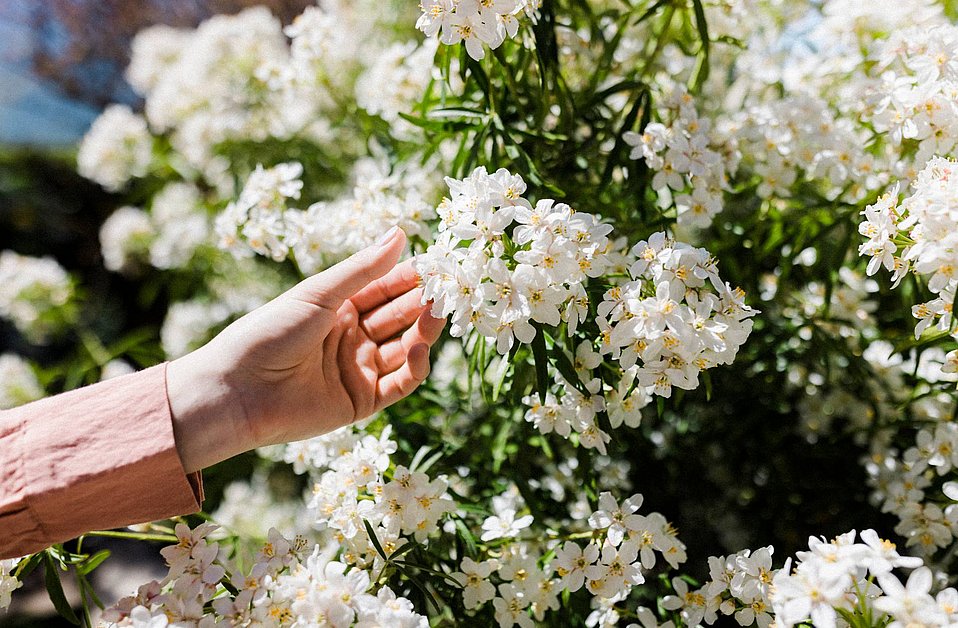 "Venturing into the blue… and green!" laughs Adam.
And Eve knows exactly what he means. For outside, at the garden of the Paradies, the eyes wander from the shimmering water of the heated swimming pool to the green lawn, the bushes and trees and up to the deep blue sky. A wonderful play of colours that provides relaxation and energy – whether you are enjoying a lazy day or recalling the impressions of the day after an adventurous hike here at the hotel with pool, Tirolo.
request your holiday
Swimming pool, garden and overall relaxation
A lovely way to cool off after an exciting day out in the sun or as wake-up call in the morning. Our swimming pool at the Hotel Tirolo awaits you from spring to autumn with its pleasantly heated water. Swim some lanes or just drift away whilst admiring the beautiful mountain panorama. Both young and grown-ups are welcome to enjoy a refreshing splash in the clear water and spend some quality time together.
With 300 days of sunshine a year, our sunbathing lawn is the perfect place to feel comfortable from spring to autumn. All you need to do is grab your favourite book, your sunglasses or just a towel. Relax and let the sun warm your skin while you enjoy the moment. The peaceful splatter of the pool, the gentle rustling of the leaves and the amazing panoramic view make it quite easy to relax. And time might fly by a little faster than you thought. But that doesn't matter – you're on holiday!
The area around the pool is also a real favourite of our younger guests. After all, this is the place where we have created a small playground for them. Adults can relax in a deckchair while little energy bundles can let off steam on the slide and swing. And between games, the swimming pool offers a refreshing dip – maybe a new holiday friendship even might be formed?
Cosy corners and favourite spots
Once you have caught enough sun, inhaled enough fresh air and admired the panorama, spending some time at our hotel's sauna or steam bath will be rewarding as well.
A full package for your well-being awaits you at the Paradies.
We always keep in mind what makes our guests happy. In this way, we create vacation packages for unforgettable holidays. Whether for gourmets, families, the curious, the active, sports enthusiasts or those seeking peace and quiet – in short, for everyone who needs a little piece of paradise now and then. And – let's be honest – who doesn't? Be astonished and book your hiatus into happiness, at the heart of Tirolo near Merano.
book your holiday