Across mountains and valleys
Hiking hotel Merano, Tirolo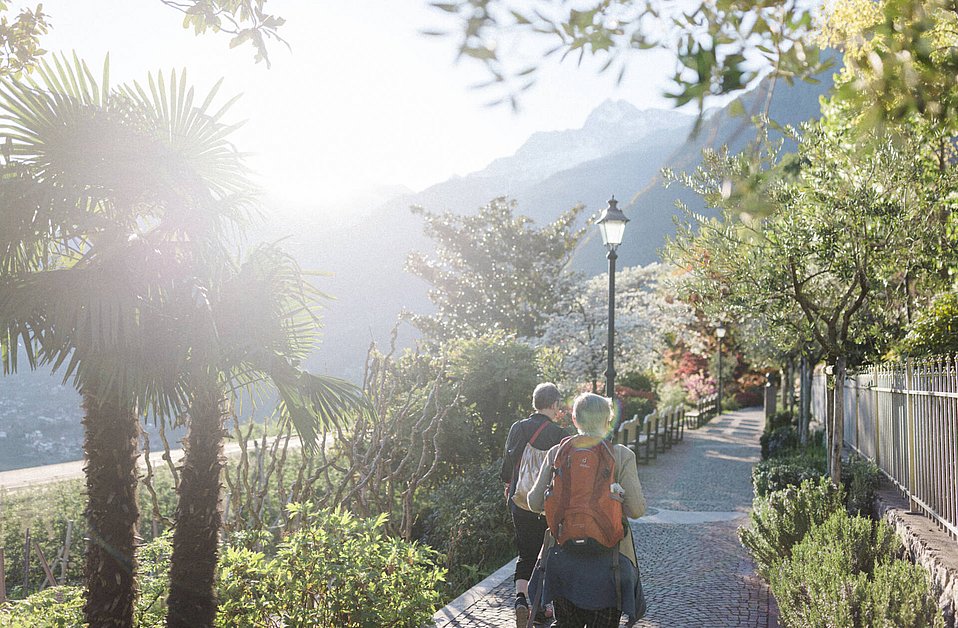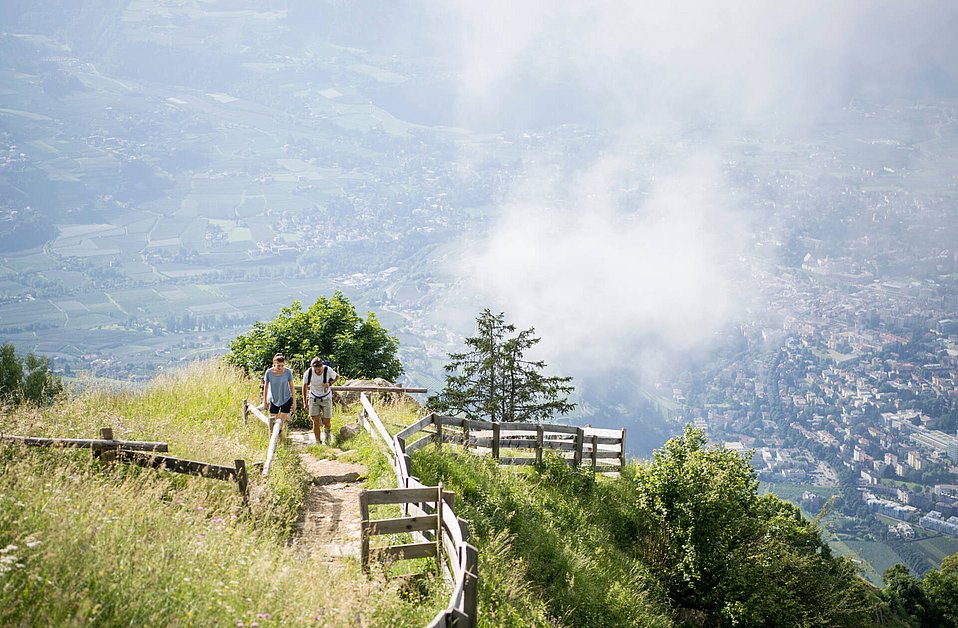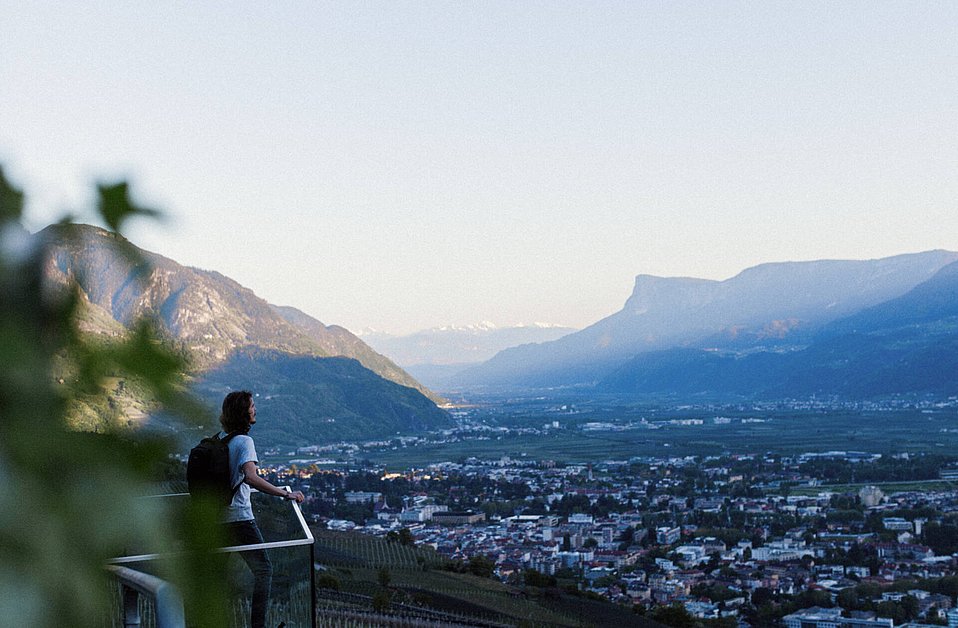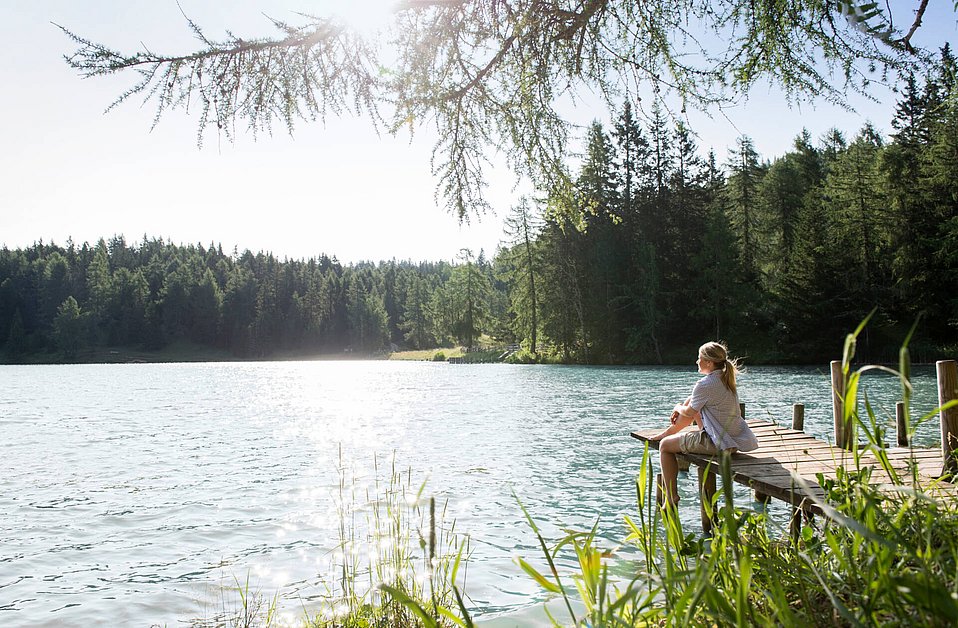 "I think I can touch the sky!", says Eve enthused.
Adam laughs and takes a photo. When you stand up here, on the top of the mountain, and look up at the sky, you could really think that the clouds are close enough to touch. But also overlooking the landscape, the vineyards, orchards and the spa town of Merano, you feel a little closer to heaven. However, even if you don't want to go that high, there is an endless number of possibilities around the hiking hotel, Merano, Tirolo, to discover step by step the unique beauty of the Texel Group Nature Park.
hiking paths
Hiking tips for tours right outside the Paradies
Conquer the summit, take a refreshing swim in the mountain lake or admire the sunrise. The mountains around Merano offer such a variety of activities that there is a suitable trail for all types of hikers. You might take a tour to the Mutspitze, Tirolo's local mountain, or hike to the Spronser Seen lakes to treat yourself to a refreshing dip in the crystal-clear water? Yet the Merano High Mountain Trail also excites with fabulous views and unique outdoor adventures.
book your hiking holiday
There are about 70 kilometres of well-signposted hiking trails in the Texel Group Nature Park, which invite you to embark on exciting exploration tours. They range from easy to difficult, from short to long. A perfect choice for mountain lovers, nature enthusiasts and panorama addicts. You can walk along the valley, across mountains, past castles, mountain lakes, alpine huts and follow the irrigation channel paths. Choose your favourite. The mild temperatures invite you to enjoy a holiday full of great hiking adventures from spring to autumn.
Such luck, we are located right on the Falkner Promenade, which offers spectacular views of three castles and the Mediterranean landscape. From here you can reach the famous Castel Tirolo easily on foot. But there are many other beautiful paths to explore around Tirolo. The most famous might be the Apple Trail and Wine Trail, which lead past sun-kissed vineyards and apple trees. There is also the circular hike along the Tappeinerweg Trail, which offers fabulous views of the Merano basin.
Benefits at the hiking hotel Paradies
At each stay at our hotel, you receive the MeranCard free of charge.
With our digital guest folder you can discover hiking trails and timetables of the public transport on your smartphone.
We are happy to share some tips for your hiking and mountaineering tours.