At close quarters with mountains and valley
The atmosphere at the Paradies hotel Tirolo, Merano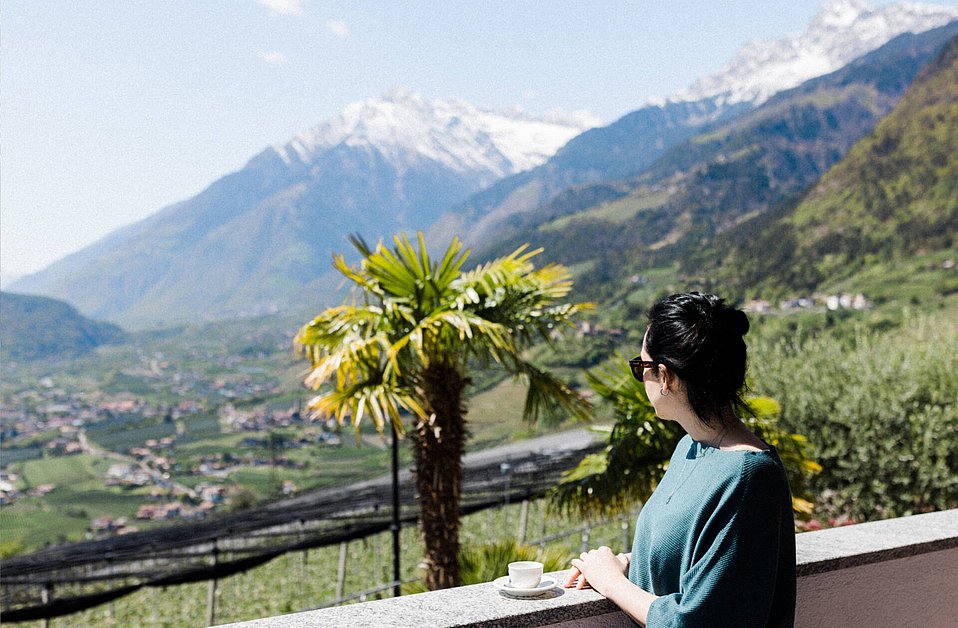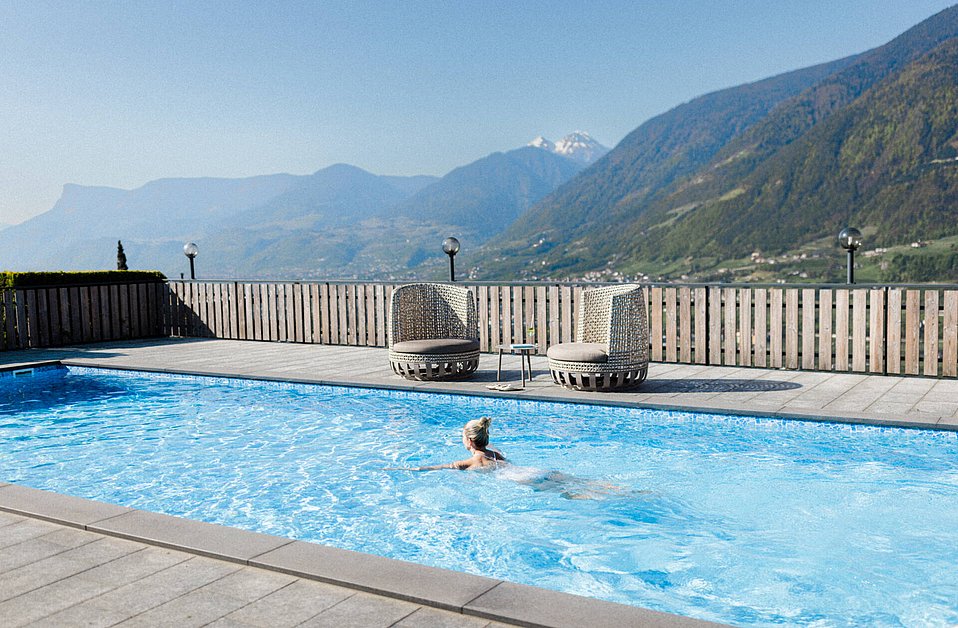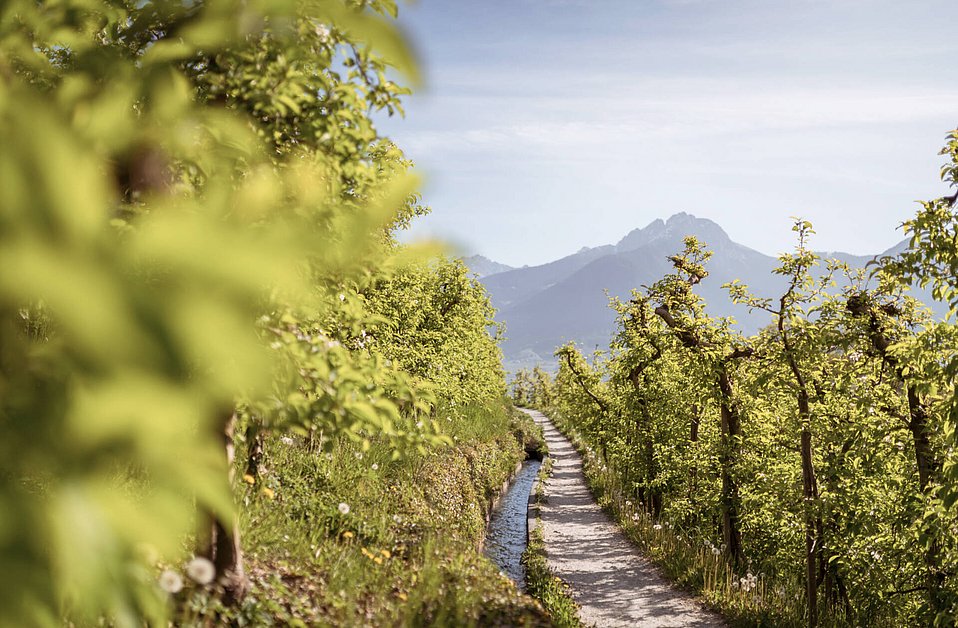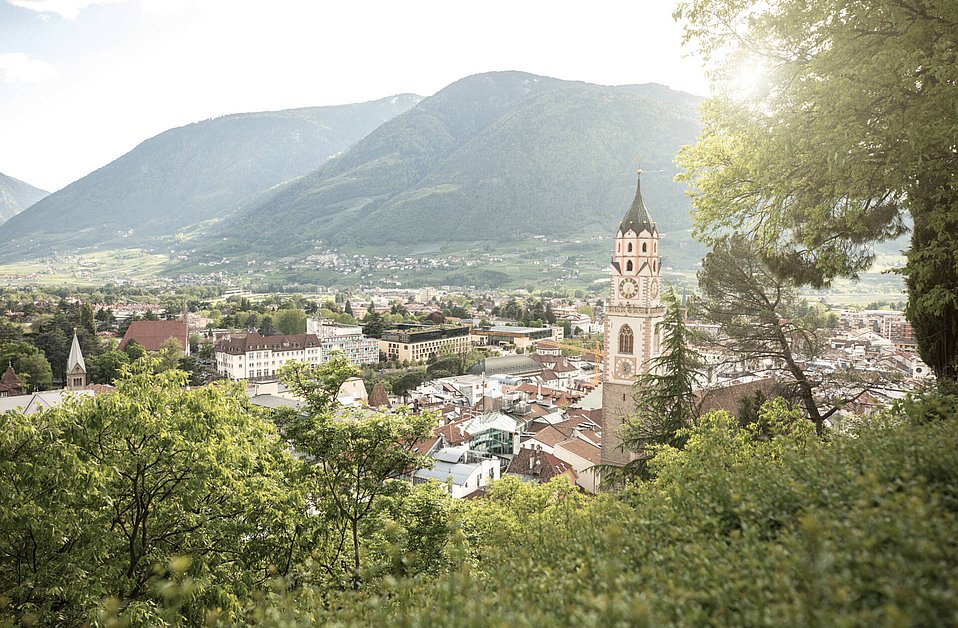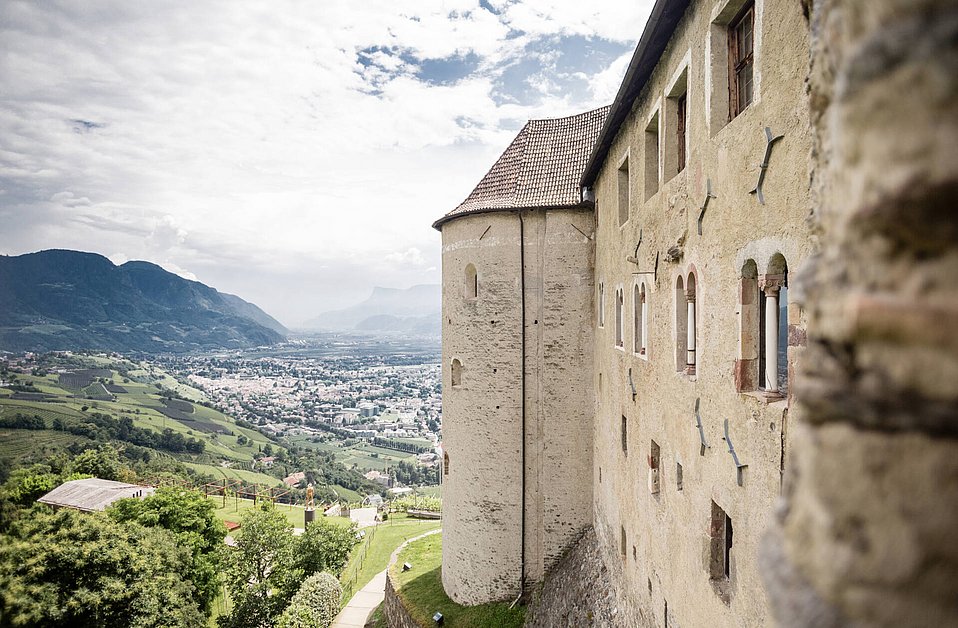 "It's like heaven!" marvels Adam as he glances over Merano.
From up here at the hotel in Tirolo, Merano you certainly can see the sky – but even much more! The Hotel Paradies excites with a magnificent view over all of Merano and surroundings with its vineyards and meadows, and all the way up to the mountain peaks that gently touch the sky. This is where, surrounded by greenery and a relaxing peacefulness, you can recharge your batteries.
book your holiday
Great emotions and joy in the little things
Most of you can sense why our great-grandfather found his personal piece of paradise right here. From up here in Tirolo you can enjoy spectacular views. Of the unique nature of South Tyrol, of Merano and environs, of your adventures.
The Paradies is located right on the Falkner Promenade and thus on one of the most beautiful panoramic trails in South Tyrol. You can stroll past a variety of plants while enjoying the view over the entire Merano basin. Several hiking tours start here and reveal numerous possibilities for your outdoor experiences right outside the hotel.
South Tyrol really is something special. In this territory, Mediterranean and Alpine influences fuse and create a very unique climate. There are mild temperatures in spring, a warm summer and a pleasant, vivid autumn. Hence, you will also discover a singular flora and fauna with palm trees, cypresses and alpine roses.
discover more
Explore Merano and environs
There is so much to discover and so much to experience, that one holiday might not be enough. Tirolo becomes the starting point for your expedition into nature.