Sweet temptations for the palate
The culinary feast of the Hotel Tirolo, Merano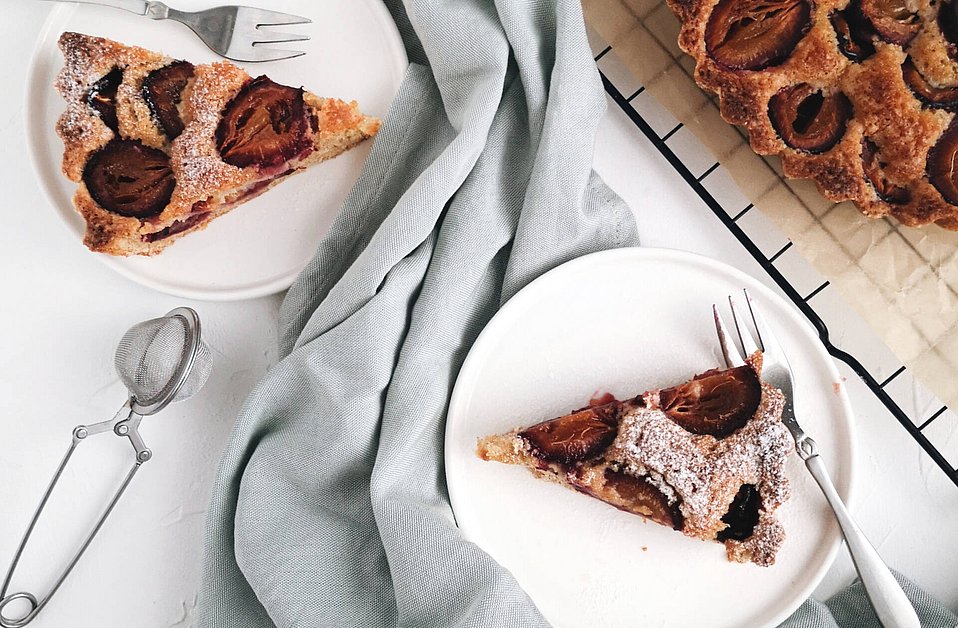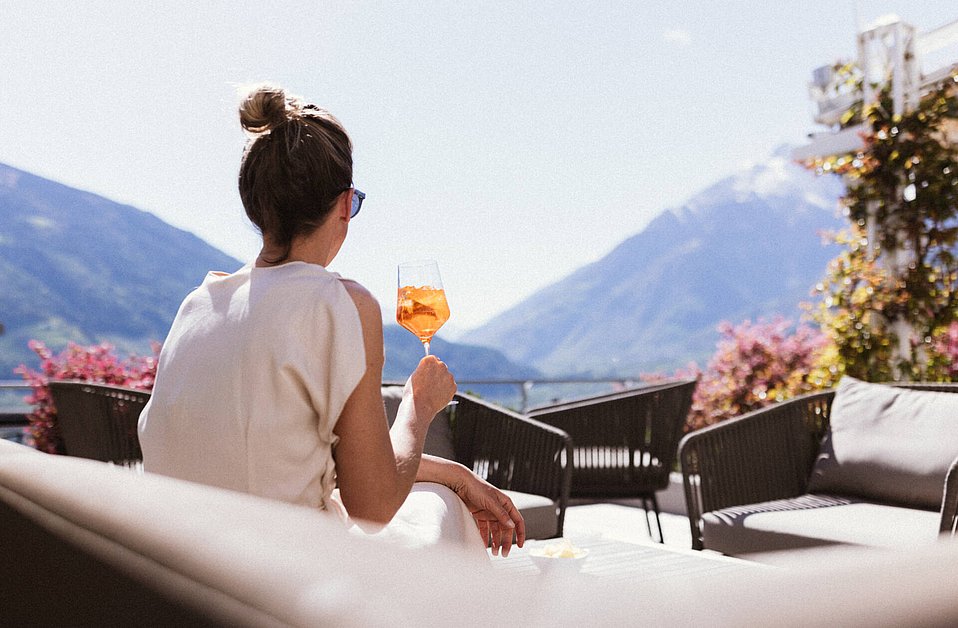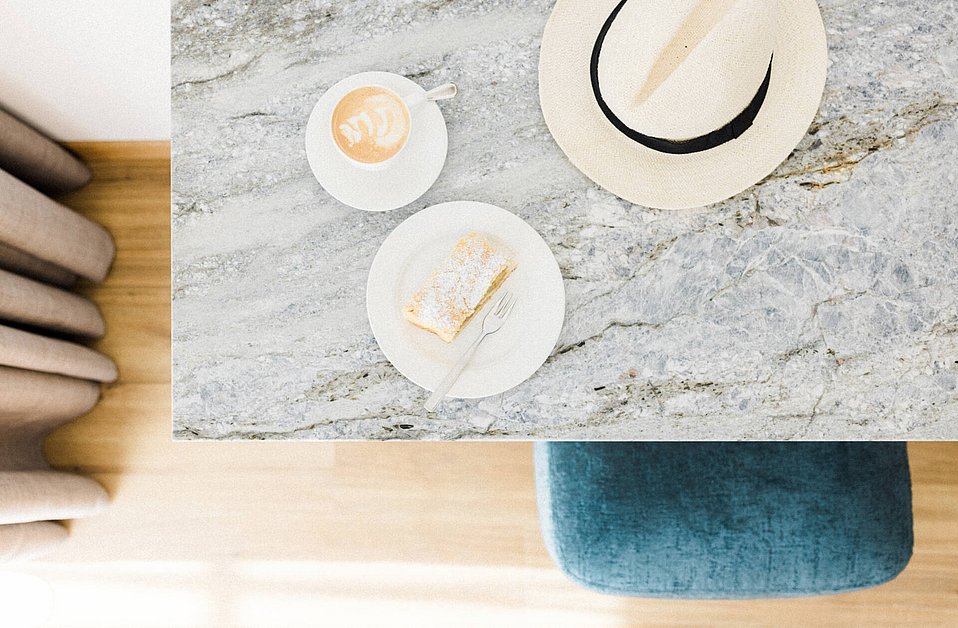 "I didn't know apples actually taste so good!"
… Adam revealed to Eve and delightedly bit into his Strudel. There really are plenty of sweet temptations at our restaurant. We spoil our guests from smoothie ice cream to delicious smelling cakes. And, of course, the authentic Italian coffee experience is not missed out either: try a creamy cappuccino, a strong espresso or a refreshing iced coffee. Whatever you prefer, we serve them all – and much more. Be tempted by the delicacies of the hotel, Tirolo – Merano!
send your request
Café at our hotel in Tirolo, Merano
Let's say it: you don't really need to be hungry to be enticed by the delicacies of the Paradies. You can already smell the aroma of freshly baked cake as you stroll along the Falkner Promenade. And by then, at the latest, it's time for a sweet titbit. What do you like to taste? A slice of strawberry cake, a tender chocolate cake? With whipped cream? Do you prefer to have a coffee along with it or rather a cool drink? You see, we will spoil you with everything your heart and palate may desire.
Stomach rumbling can occur at any time. This is why we also serve refined dishes and little snacks at our café. Between 12.30 p.m. and 5 p.m. you can choose little specialities made from the best South Tyrolean ingredients for your between-meal hunger pangs. Needless to say that a glass of wine also tastes great while enjoying the sunshine and is, of course, the perfect match for your snack.
Even here at the Paradies we have our little secrets. One of them is the recipe for our apple strudel. One thing, however, may be revealed: Heidi has been serving it for decades, following an old family recipe. This sweet delicacy is therefore well-known and attracts many guests to our restaurant. But now we won't reveal any more. Just come by and taste our little secret.
send your request
The many facets of culinary pleasure at the Paradies
Starting with the great view over the Mediterranean landscape, continuing with the culinary feast and culminating in wellness and outdoor experiences, our hotel has so much to offer that you will soon be saying: "I reached paradise".