So much to see, so much to do.
Activity hotel Merano and environs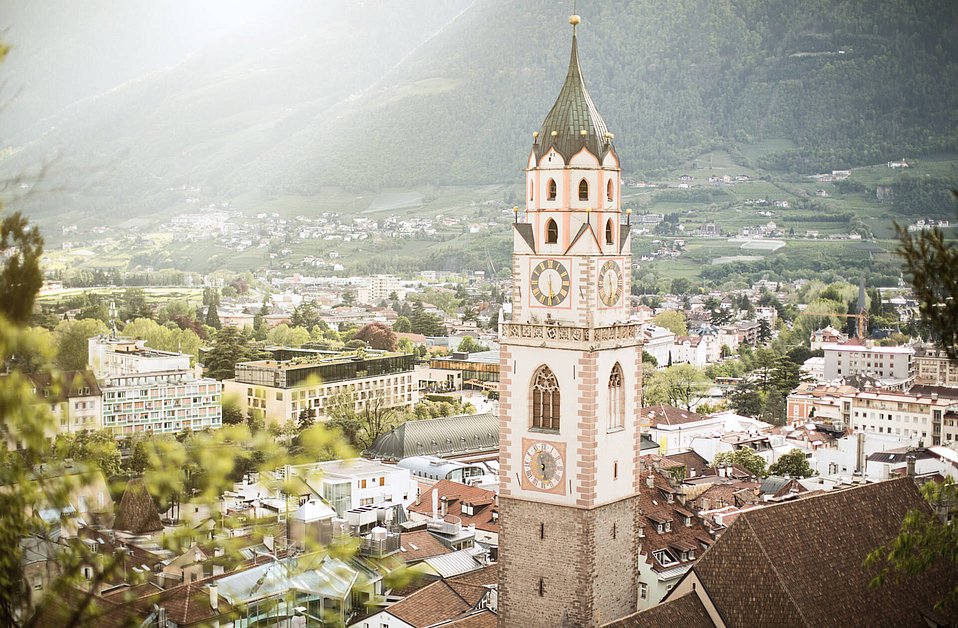 "Where shall we go today?", Adam asks enthusiastic.
The MeranCard allows you to discover all the sights around Tirolo and the surroundings of Merano at a special price. Benefit from numerous free services and price reductions. You receive the MeranCard at our Paradies reception – decide every day anew what your day of vacation may hold in store. Still, there is one problem: you'll have such a broad choice that it might be hard to decide. On the plus side, you can always come back to our Activity hotel, Merano surroundings, and discover the next highlights!
book now
Get active – with our guest card!
Sports. Culture. History. The MeranCard is your ticket to boundless experiences. Get the card for free at the hotel reception and start your adventures. You can travel free of charge on public local transport all over South Tyrol. And you can also take the public cable cars to reach the starting point of your hiking or cycling tour. And if you thought that was it all...
Keep your guest card close at hand and enjoy its unique benefits to the full. With the MeranCard you can: travel on public local transport in all of South Tyrol; take the public cable cars of South Tyrol, including the cable cars of Verano, Meltina, San Genesio, Maranza, Colle and Renon as well as the Mendola Funicular and Renon Railway; get one-time entry to around 80 museums; 10% off bike and ski rental at "Papin Sport" and "Sportservice Erwin Stricker".
book now
Holiday pleasures at the Hotel Paradies, Tirolo